Akhirnya kesampaian juga kita nonton film Up kemarin.. Tadinya mau di Plaza Senayan, tapi karena malas akhirnya kita ke Plaza Indonesia aja deeh. Gak nonton di EX, tapi di Plaza Indonesia XXI..
Karena udah lama gak marathon nonton, akhirnya kita nonton Up sama sekalian nonton I Love You, Beth Cooper juga deh. Kita nonton Up jam 13.50. Karena baru jam setengah 12 akhirnya kita lunch dulu di Ootoya (review menyusul yak) ngobrol lama disitu baru deh balik ke bioskop lagi.
Filmnya surprisingly sangaaat mengharukan. Apalagi pas adegan awalnya. Maaaaakk aku meweekk
. So sweet bangeet itu Ellie and Carl. Aku gak bisa gak nangiiisss, sambil meremas tangannya si mas. Eeeh pas nengok ke si mas.. Hihihi si mas juga nangis. Wakwaawww… Sumpah yaaa.. Pertama kalinya lihat si mas kayak gituu.. Paraah.. Komentarnya si mas cuman gini "I love u too.. And cuman filmnya Pixar yang bisa bikin aku nangiis.."
I always have a soft spot to man who is not afraid to show his sentimental side.. I love him even more..
Sisa filmnya sih dilanjutkan dengan kelucuan-kelucuan.. Tapi pas adegan yang terakhir-terakhir, yang pas si Carl lihat sisa isi dari Ellie's Book of Adventure.. Aku kembali meweeekk..
Pokoknya cuman Pixar's movie yang bikin perasaan jadi campur aduk gak karuan. Betul-betul not ordinary cartoon movie.. Mana animasinya juga bagus bangeet lagii..
Selesai nonton Up, aku sama mas nongkrong di excelso bentar. I need coffee. Hihihi dipikir-pikir udah lama juga gak ngupi-ngupi sama si mas. Aku suka excelso yang di lantai 3 Plaza Indonesia. Mana coffee nya bisa refill juga.. Kikikikiki… Jam 16.50 kita lanjut nonton lagi deh film I Love You, Beth Cooper. Hihihi tipikal teenage movie gitu siih. Tapi setelah nonton.. Hehehe itu film lucu, fun dan cukup dalam juga ternyata maknanya.. We had a good laugh.. Even si mas, u know laah cowo kan suka malas nonton film-film teenage gak penting kayak gitu..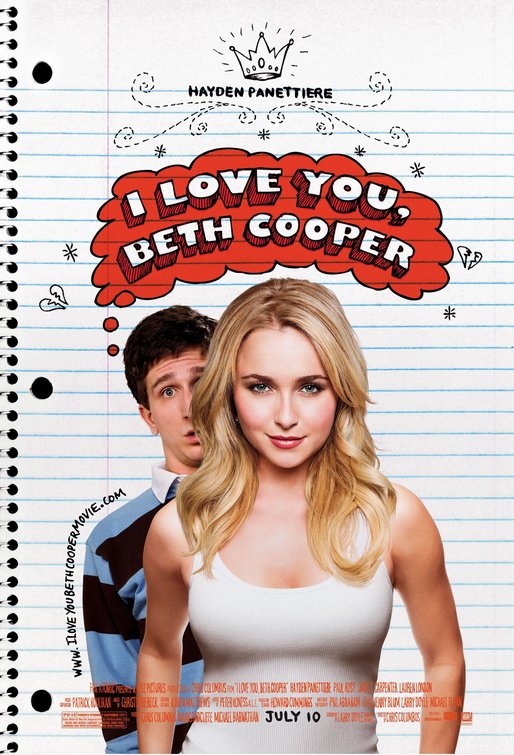 Keluar bioskop sudah jam setengah 7 malam aja. Dan perut pun sudah keruyukan. Tadinya aku sama mas ingin melanjutkan pesta kuliner lokalnya, dan pilih makan di Mbah Jingkrak. Eeeh pas sampai disana parkirnya penuh ajeee.. 2 kali mutar masih belum ada parkirnya. Yo wes, kita cari makan tempat lain deh. Pilihannya jatuh ke Ayam Taliwang yang ada di dekat Ambassador. Yumm.. Gak salah pilih ternyataa!!.. Hihihi.. Review menyusul yaah..
Enjoy your weekend all!!