Masih berhubungan dengan renovasi rumah nii. Hahaha padahal 59 days to delivery eh ini bumil malah ngomongin renovasi rumah.. :lol:. Yaah selingan lah ya, masa iya ngomongin my wonderful pregnancy and adorable Baby K terus yak.. Anihoo, masih kepikiran dengan segambreng furniture jati nan antik di rumah, pas banget ketemu blog ini, dan langsung deh memberikan aku dan mas segambreng ide dan inspirasi buat rumah kita nanti.
Semakin baca ke belakang makin nambah deh inspirasinya. Terutama bagaimana merombak furniture berbau "jati", "kayu", "oldies" menjadi sesuatu yang "modern" "shabbychic" dan "cerah" . Hihihi aku sama mas langsung take note di sana sini. Kira-kira bagus di aplikasikan dimana saja. Dan langsung terbayang deh kurang lebih inspirasi warna seperti apa dan furniturenya dibuat seperti apa..
Misalnya seperti ini. Kita punya lemari kayak gini:
Dengan cantiknya bisa di rubah seperti ini: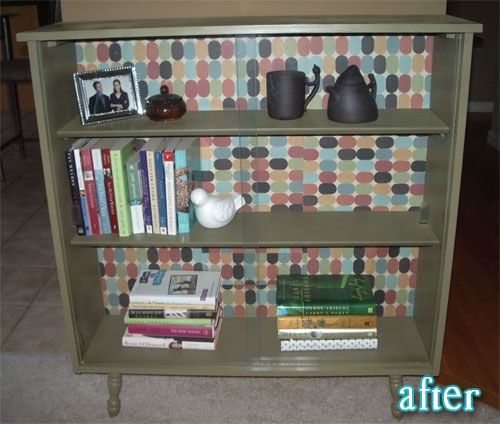 Terus ada meja dan kursi makan jati kurang lebih kayak gini: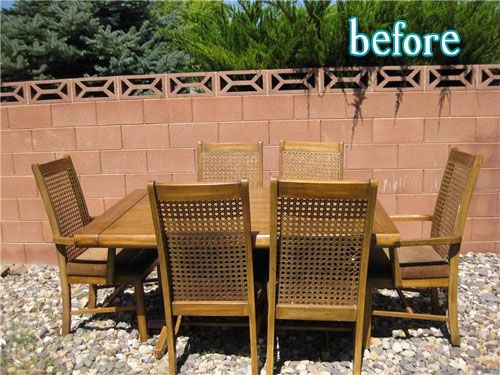 Ternyata kalau di cat warna putih dan di ganti warna dan motif sofanya jadi terlihat chic dan bersih 😉
Aaaahh excited banget gak sih. Ternyata bisa disulap menjadi sesuatu yang cantik, bersih dan modern.. Me want that.. Saatnya menagih tukang lemari nya si pak bos deh. Eiitts, kembali lihat dulu neraca keuangan kita dulu niih. Soalnya aku belum menyerbu ITC nih buat beli perlengkapannya Baby K. Masih belum terbayang total kerusakan di ITC berapaan. Hehehehe.. 😛
Yang jelas selain merombak furniture-furniture itu, ada salah satu obsesi aku yang harus kesampaian. Pengen banget di salah satu sisi ruang keluarga di bangun model dinding batu bata kayak begini:
Hehehe ya satu-satu yak kalau begitu. Aaah pokoknya sebelum tercapai aku ingin bermimpi tidur di dunia shabbychic itu dulu aaaahh..