Hahaha I wish yaa.. Kayaknya umur 25 itu udah the best banget deh. Istilahnya kalau mangga mateng nya pas. Gak terlalu ababil tapi juga gak terlalu dewasa banget. Masih hip, young and trendy lah.. *apasiih* 😆 Pokoknya abis umur 25 tahun, aku udah gak inget lagi deh sama umur. Tiap ditanya umur pasti langsung ngitung tahun sekarang kurang tahun lahir.. 😆 Mungkin emang faktor umur gak bohong ya jadi perlu ngitung-ngitung kayak gitu. Atau emang udah mulai fikun. Cuman mungkin faktor denial dari lubuk hati yang paling dalam kali ya. Masih pengen stay young.. 😆
Karena selalu begitu, begitu hari ini dapat surprise tiup lilin dari keluarga agak shock yee, ternyata umur udah 27 ajeee.. 😆 Kayaknya baru kemaren 25.. Dan bukannya masih 25 ya? (again) I WISH… 😆 Tapi seperti halnya ulang tahun tahun-tahun berikutnya. I had super fun day. Apalagi tahun ini ulang tahun pas long wiken. Emang sih gak ada rencana ke luar kota buat liburan. Cuman menikmati Jakarta dengan leyeh-leyeh tanpa ada beban pikiran rasanya plong bangeet.

Pagi-pagi bangunnya kepagian. Tapi pas si ayah juga udah melek. Eh langsung disodorin kado sama kartu ucapan yang romancis.. 🙂 Kadonya sendiri sesungguhnya udah kepengenan dari kapan tau. Cuman kalau beli sepatu agak mahal aku sungguh maju mundur terus. Soalnya inget kaki buldozer jadi takut sayang. Beda sama beli tas. Tapi pas dapat dikadoin seneng banget. Apalagi memang modelnya yang aku taksir. Dan ukurannya perfectly fit. Jempol buat ayah deh.
Terbengong adalah ketika dikasih kado sama mama papa. Apa coba? Yak seperangkat skincare dari Artistry. Eeeaaa.. Sebegitu keliatan kalau aku butuh skincare ya? *meratapikeriputdimuka*. Huaaa aku kangen kulit mulus kinyis kinyis ala pantat bayiii.. Memang masa-masa kejayaan semasa masih gadis sudah lewat yaa. Dulu sebelum hamil dan melahirkan bisa dibilang gak pernah jerawatan. Eh setelah melahirkan dong, tiap PMS pasti jerawatan. Atau bisa dibilang kalau ada jerawat pasti aku lagi PMS. Kalau kata dokter itu tanda elastisitas di kulit mulai berkurang.. *ihik*. So mungkin itu memang kado yang tepat ya buat aku. 😆 Dikasih dari mulai cleanser, toner, serum, lotion sampai eye cream. Ondeeeeeh…. eh salah maksudnya Alhamdulillah.. 🙂
Birthday lunch nya sendiri pilih di sushi tei. Alasannya simpel sih, karena aku pengen dapat si sushi ulang tahun itu.. *gakpenting* Sebelum kesitu tawaf dulu di miniapolis sama Aghnan. Enak banget ya dateng pagi-pagi itu. Masih sepiii jadi si choo choo train serasa milik sendiri. Aghnan sampai 2 kali naik. Terus baru kita ke Sushi Tei.
Kenyang dari Sushi Tei, kita jalan-jalan aja sekitar PInd. Sampai Aghnan bobo di stroller terus bangun lagi. Kemudian gak sengaja liat film nya SJP yang baru I Don't Know How She Does It udah main. Berhubung kangen udah lama gak nonton, akhirnya inisiatif beli tiket buat pertunjukan sore-malam. Abis itu anterin Aghnan pulang baru sore nya berangkat lagi buat nonton dan kencan malam minggu sama ayah 🙂 Film nya sendiri bagus. Ceritanya tentang gimana seorang wanita pekerja membalance antara keluarga, karir dan percintaan. Waktu pertama kali diputer dalam hati langsung menjerit "eh gila, ini cewek gw banget 😆 ". Abis itu ada bagian mulai tertampar-tampar karena sungguh kenyataan kadang menyakitkan buat ibu pekerja kayak kita (kayak waktu adegan ninggalin anaknya pergi dinas). Tapi in the end  ini film sungguh inspiring dan sungguh mengingatkan ke kita bahwa yang utama itu adalah keluarga. Wajib tonton buat semua working mother .. 😆 Oh iya, dari sekian film nya SJP, mungkin ini karakternya yang lumayan pas dan refreshing.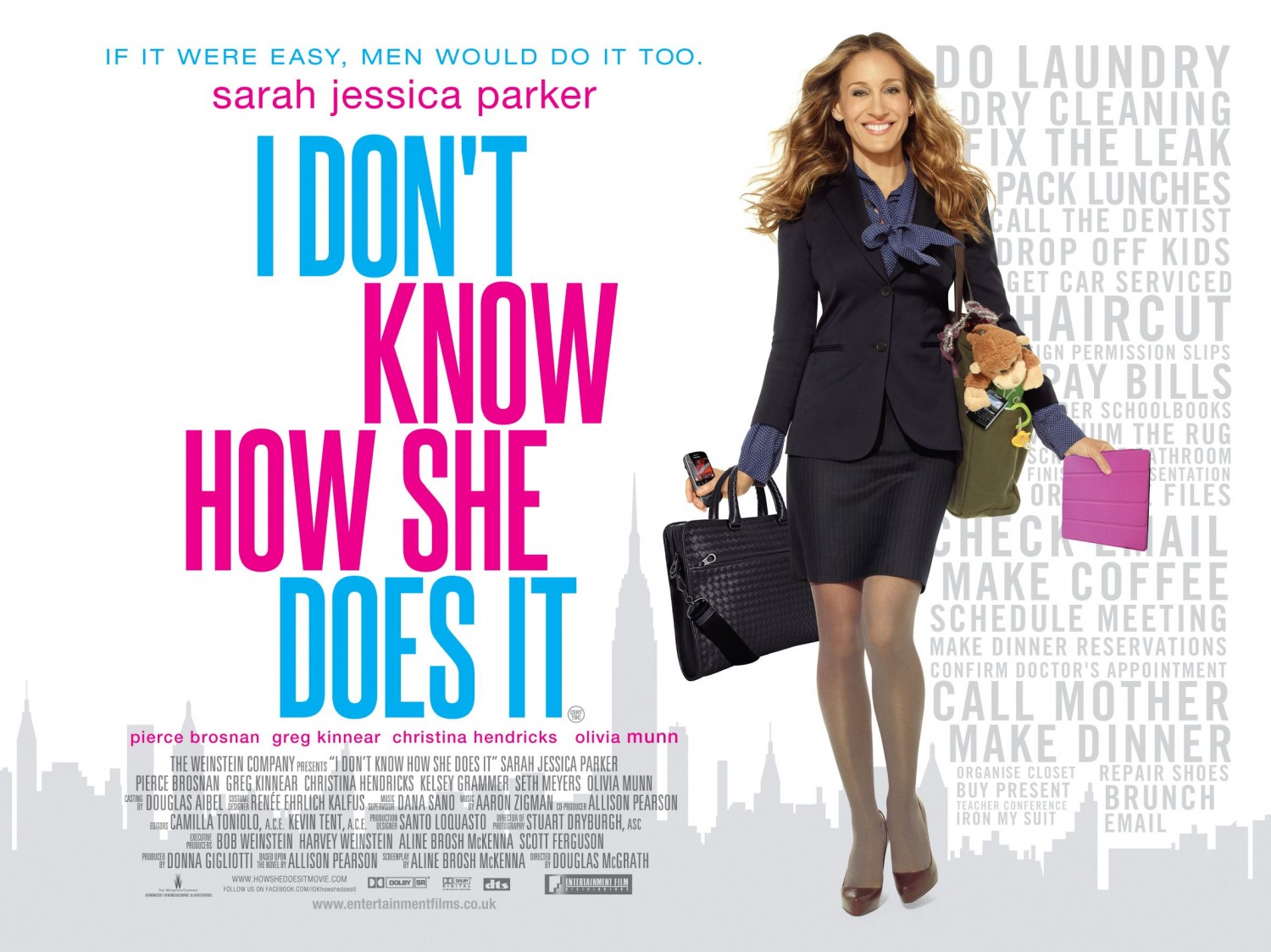 Aghnan sendiri seharian ini juga super manis. Bahkan memberikan surprise kalau dia sudah mulai ngomong dalam kalimat. Kayak hari ini contoh nya "Anan mo mimi" (Aghnan mau mimik). Dan "Anan mam baco" (Aghnan makan bakso). Biasanya dia cuman satu-dua kata sendiri-sendiri gitu. Melihat dia sudah bisa ngomong dalam kalimat lengkap yang ada subjek predikat dan objek rasanya senang banget. Another milestone. Alhamdulillah 🙂
Dan hari ini pun ditutup dengan dinner super romantis sama ayah di Loewy. Tadinya maksud hati ingin menjemput steak gratisan di Holycowsteak. Cuman berhubung antriannya panjang kayak ular jadi malash. Akhirnya melipir Kuningan trus dinner di Loewy deh. Seneng banget bisa ngobrol panjang lebar sama ayah. Apalagi ngomongin harapan-harapan kita di tahun 2012. Semoga senantiasa diberikan petunjuk yang terbaik. Kita bisa berusaha sekuat mungkin, habis itu serahkan sama Allah diatas karena aku percaya Allah tau yang terbaik buat kita sekeluarga. Amiin Amiin Amiin.. 🙂
Begitulah rekap dihari pertama aku dengan umur yang baru. Kalau ditanya umur berapa? Tetap sih jawabnya, 25 tahun, tapi dengan pengalaman tambahan 2 tahun.. 😆