After exams I just realized that in a month all of our friends who took MA program will go back to their homeland, especially Nihan who (actually) has already flew back to Turkey last Wednesday. Although I've known them for only 9 months, we grow close to each other.
My dear friend Nihan is getting married next September and we're really excited for her. Since she hasn't thought about her wedding dress, we thought it would be fun to do Bridal Shopping in here. She called several bridal boutiques here in Boston and got appointment at Vera Wang Boutique and L'elite. You could tell that even I was beyond excited 🙂
We gathered very early in the morning to have breakfast at Met Bar. After that, we went to Vera Wang Boutique which is also in Newbury area. I love love Vera Wang. Her clean — yet versatile — style always wow me. My latest favorite wedding gowns are also actually Vera Wang's collection. Take a look at Chelsea Clinton's and Ivanka Trump's wedding dress here. Lovely, eh?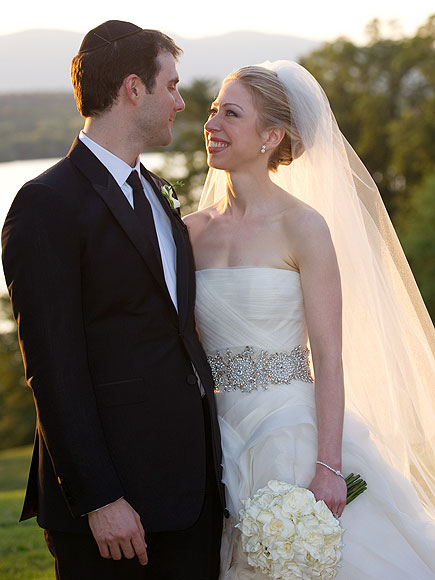 We were greeted by the store stylist as we arrived. Basically she will ask about basic stuffs, like: "What is your wedding color theme?", "What kind of dress do you see yourself wear?" "Do you want to feel romantic, vintage, modern, etc?" and the most important part is "What is your budget?". The stylist will not show you the dress that you can not afford. After Nihan filled in the form, we went all over the boutique to see what kind of dress do we want to have. Nihan wanted a big puffy princess gown, but still looks romantic and regal. While she was changing, we looked around the store. The store was simple with two big mirrors and all the wedding gowns  in the rack. We just giggled all the way and  I personally feel surreal to actually touched the real Vera Wang gown. They are sooo beautiful.
When Nihan came out with her first gown, I was speechless. She looked so beautiful that I wanted to cry. We just so excited to make comment here and there. The stylist was so professional, I mean she really had a good eye. She actually suggested several gown that Nihan hadn't think about. When Nihan eventually tried it, it did actually look really nice on her. After several gowns, here is our favorites. On the left is a romantic regal gown with broken white color and full lace while on the right is the modern gown that actually came out from Vera Wang's latest collection. It looked modern, but with the right veil it can also look romantic.
She needed to talk to her parents especially with her future parent in law, because in Turkish culture the bride gown is provided from the groom's family. When the stylist mentioned  the cost, I was actually surprised since it's not as expensive as the famous AA's "long train kebaya". The most expensive one (in the above figure) is the left one because it is full of French Lace,  but AA's "long train kebaya"  is still more expensive. Humm, is it possible that wedding in Indonesia is actually overrated ( in term of pricing and stuffs)? 😆
After 3.5 hours, we went to another place called L'elite. This boutique is more diverse. They have wider set of gown from various designers. Still, we're not as impressed with the collections as in Vera Wang boutique. There's a gown from Ellie Saab and Monique Lhuillier that interest Nihan and she tried the one from Monique Lhuillier. It's a romantic lace gown, which kinda classic and elegant, and she looked really pretty in it.
We had a blast that day. Although Nihan finally chose to wear a wedding gown that's bought from her home country because of the time constraint and stuffs, it's quite an experience for us 🙂 I wish everything will go well with Nihan's wedding. Really hoping to attend it in Turkey, but the timing (takes place in the middle of my semester) makes me impossible on doing so. All the best for you, Dear. We've missed you already 🙂